At Cleethorpes, coaching and club fittings are at the heart of our service, with our Professionals Paul Davies and Darryl Frame offering a full Pro Shop service. Golf coaching is all about you and what you want to get out of your game. We pride ourselves on being good listeners and aim to provide the best possible professional advice, whilst ensuring each lesson is tailored and enjoyable for the golfer.
Why Coaching?
We're passionate about helping you play better golf.
Every golfer enjoys the game more when they're hitting good shots and playing well. This is our mission for you.
Think back to your last few rounds and try to pinpoint an area that cost you shots…
Maybe, you had too many three-putts as a result of poor distance control? Or did you miss too many fairways to the right meaning you had to chip out sideways? It could be that you play well in practice rounds with your friends but struggle to replicate that in competitions?
Through our experiences in the game and our PGA education, we appreciate that every golfer is different. That's why we offer a range of lessons and packages to suit everyone. This includes but is not limited to individual lessons, adult group coaching, junior golf lessons as well as Junior Golf Days during holiday times. Our Assistant Pro Darryl also runs an extensive schools programme throughout the year.
Our studio room is one of the best in the area, aided by the fantastic technology of our FlightScope ball tracker.
Lessons will cover:
Golf Fundamentals
Swing Basics
Short Game
Long Game
Course Management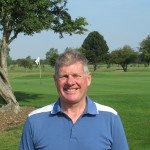 Paul Davies - Head PGA Professional
I started my Professional golf Career on February 20th 1978 as Assistant to Eric Sharp at Cleethorpes Golf Club. After qualifying in 1982 I moved to Belfairs Park in Southend for an 8 year teaching stint. I moved back to Cleethorpes in 1990, firstly to help Eric once again, and then took over very quickly as Professional.
---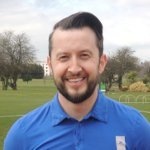 Darryl Frame - Assistant Pro
I started as an Assistant when I had just turned 19 in 2002 at Swingtime as it was then known (Cromwell Road Driving range), and stayed there until 2011, having qualified in 2005 and worked my way up to range/shop manager and then running the business as a whole. During this time, and amongst playing as many Pro-Ams as I could, is when I really developed my passion for coaching. Immingham then came calling and I became Head professional at Immingham for 6 years from 2011. The latter half of my tenure there was particularly difficult, as the club struggled to stay afloat, and I left there just before it had to close. The journey took me to Pontefract, where I spent a happy year before I got the call from Paul who headhunted me to join forces at Cleethorpes, where we have had two and a half happy years of increased turnover year on year, and I feel proud to have been a cornerstone of that success alongside Paul.
---