The Pro shop is at the heart of all things Cleethorpes, with myself, Paul Davies with colleague Darryl having plenty of experience between us within the golf trade.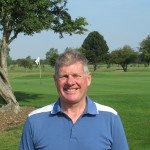 Paul Davies - Head PGA Professional
I started my Professional golf Career on February 20th 1978 as Assistant to Eric Sharp at Cleethorpes Golf Club. After qualifying in 1982 I moved to Belfairs Park in Southend for an 8 year teaching stint. I moved back to Cleethorpes in 1990, firstly to help Eric once again, and then took over very quickly as Professional.
---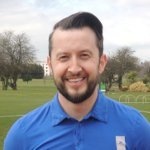 Darryl Frame - Assistant Pro
I started as an Assistant when I had just turned 19 in 2002 at Swingtime as it was then known (Cromwell Road Driving range), and stayed there until 2011, having qualified in 2005 and worked my way up to range/shop manager and then running the business as a whole. During this time, and amongst playing as many Pro-Ams as I could, is when I really developed my passion for coaching. Immingham then came calling and I became Head professional at Immingham for 6 years from 2011. The latter half of my tenure there was particularly difficult, as the club struggled to stay afloat, and I left there just before it had to close. The journey took me to Pontefract, where I spent a happy year before I got the call from Paul who headhunted me to join forces at Cleethorpes, where we have had two and a half happy years of increased turnover year on year, and I feel proud to have been a cornerstone of that success alongside Paul.
---